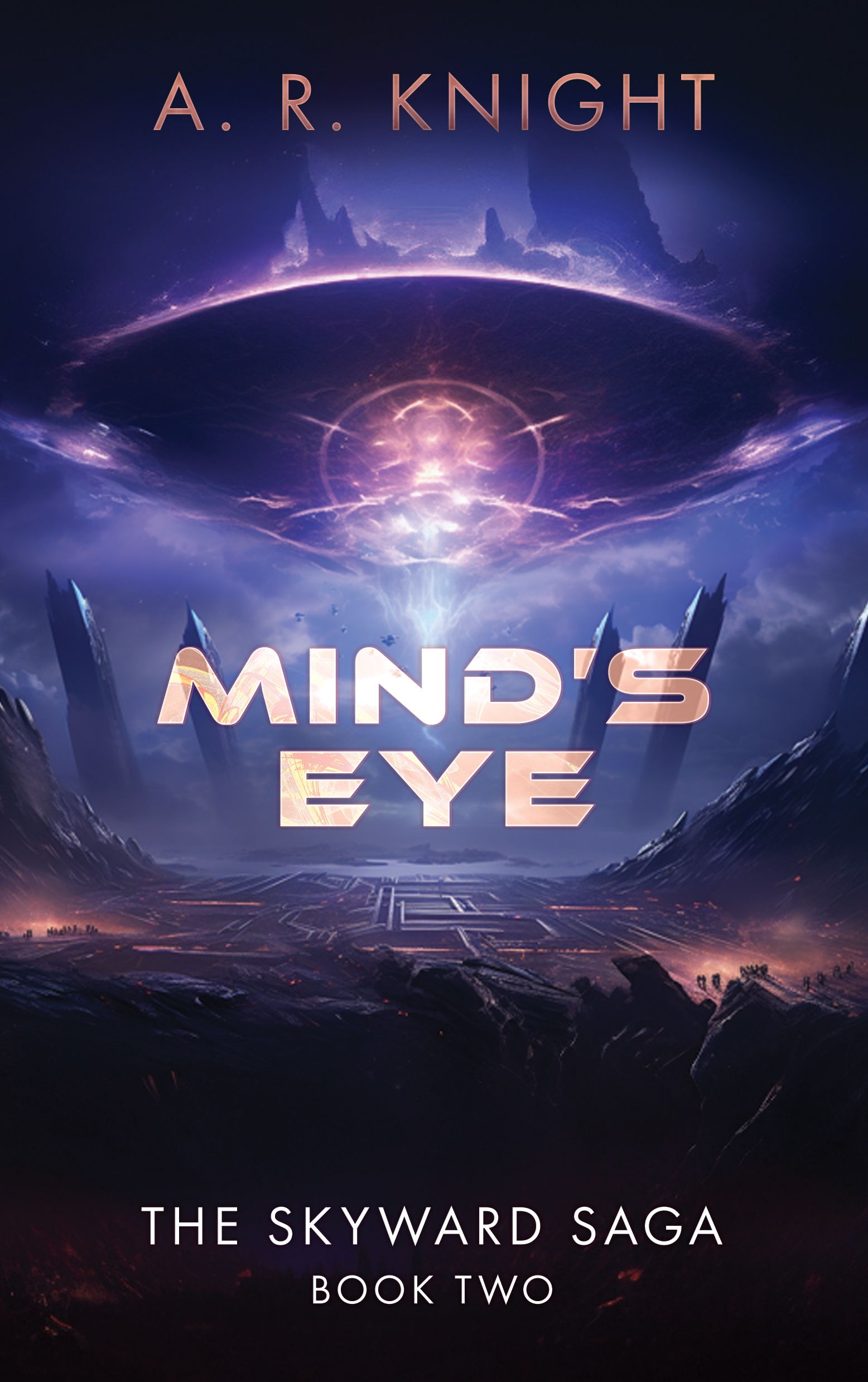 Kaishi embraced the gifts the Sevora gave her, but becoming an empress has attracted the kind of attention that comes with claws.
Following the Sevora's guidance has brought Kaishi and her people back from ruin and into prosperity, but as miracle after miracle pours from the voice in her head to the forges in Kaishi's great city, interstellar eyes take notice.
Sax arrives on Earth with a single goal: find the Sevora, and destroy it, along with its hosts. Until, on the brink of victory, Kaishi's life is spared by a strange intervention, one that will take her away from Earth and into a galaxy far larger, and far more dangerous, than she ever imagined.
Mind's Eye is the second book in The Skyward Saga, a sci-fi adventure series filled with frenetic action, weird creatures, and a universe begging to be explored.
If you like fast-paced, action-driven science fiction with a new twist on the alien encounter story, you'll love A.R. Knight's Mind's Eye and the entire Skyward Saga.
Available in ebook and paperback at your favorite retailer:
Black Key Books may earn compensation for sales from links on this post through affiliate programs.