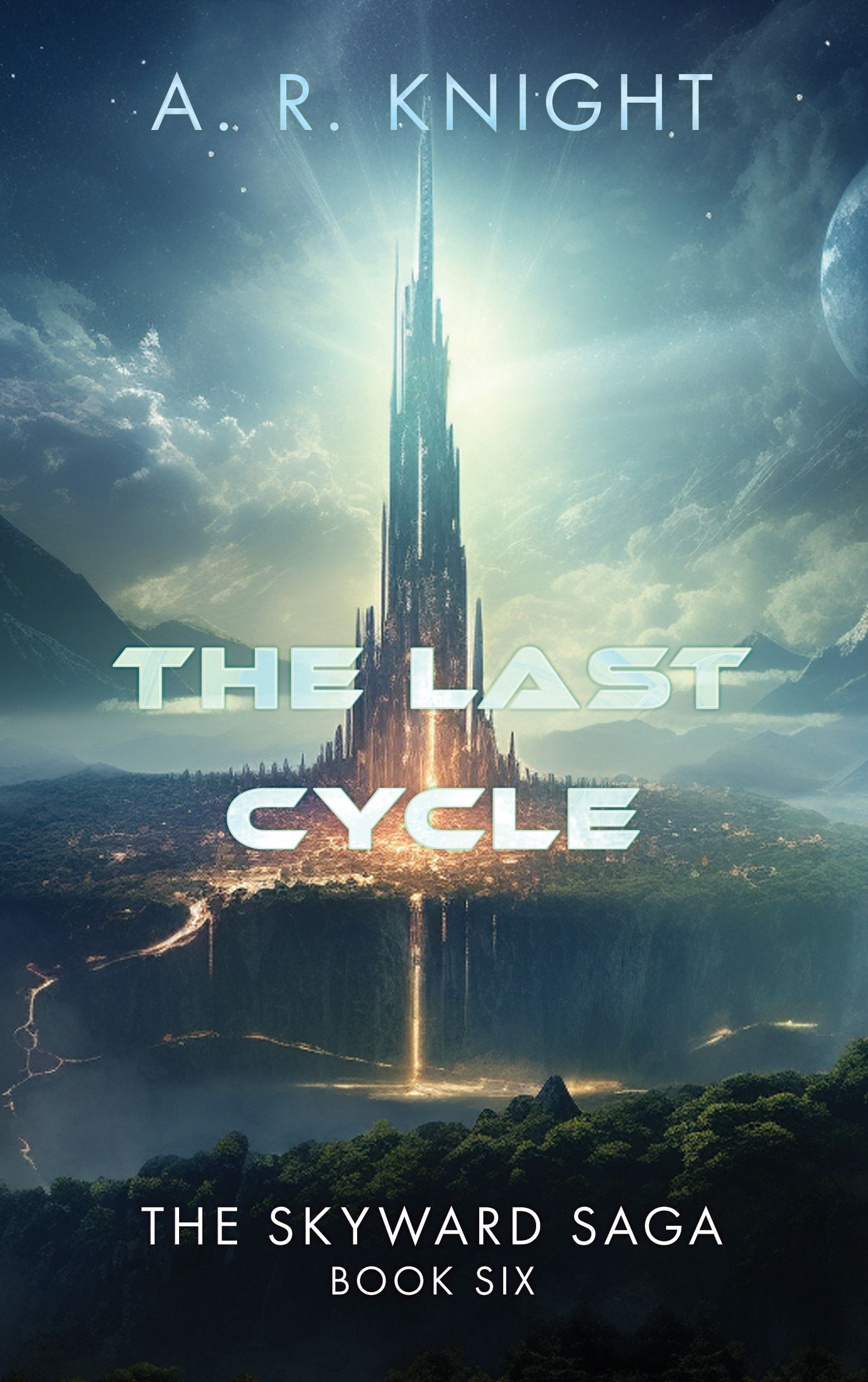 The Sevora have been defeated, and now Kaishi and Sax come together on opposite sides, with the galaxy's most powerful force in between.
Kaishi goes from one threat to another when the same alien army that saved Earth from the Sevora invasion demands that Kaishi submit humanity to their rule. Submission comes with gifts, peace, and a promised place at the galactic table. Resistance means certain destruction.
Her choice seems forced, until Kaishi sees a struggle unfolding as Sax leads a rebel assault on that same army in a desperate attempt to restore freedom to a galaxy in chains. If Sax succeeds, and Kaishi joins his effort, then she might win Earth's freedom.
But if Sax fails, then Kaishi's life, her people, and her planet are forfeit.
The Last Cycle is the final book in The Skyward Saga, a sci-fi adventure series that brings the galaxy to the brink of cataclysmic change, where hope rests with those brave few willing to risk everything for a better future.
If you like fast-paced, action-driven science fiction with a new twist on the alien encounter story, you'll love A.R. Knight's The Last Cycle and the entire Skyward Saga.
Available in ebook and paperback at your favorite retailers:
Black Key Books may earn compensation for sales from links on this post through affiliate programs.