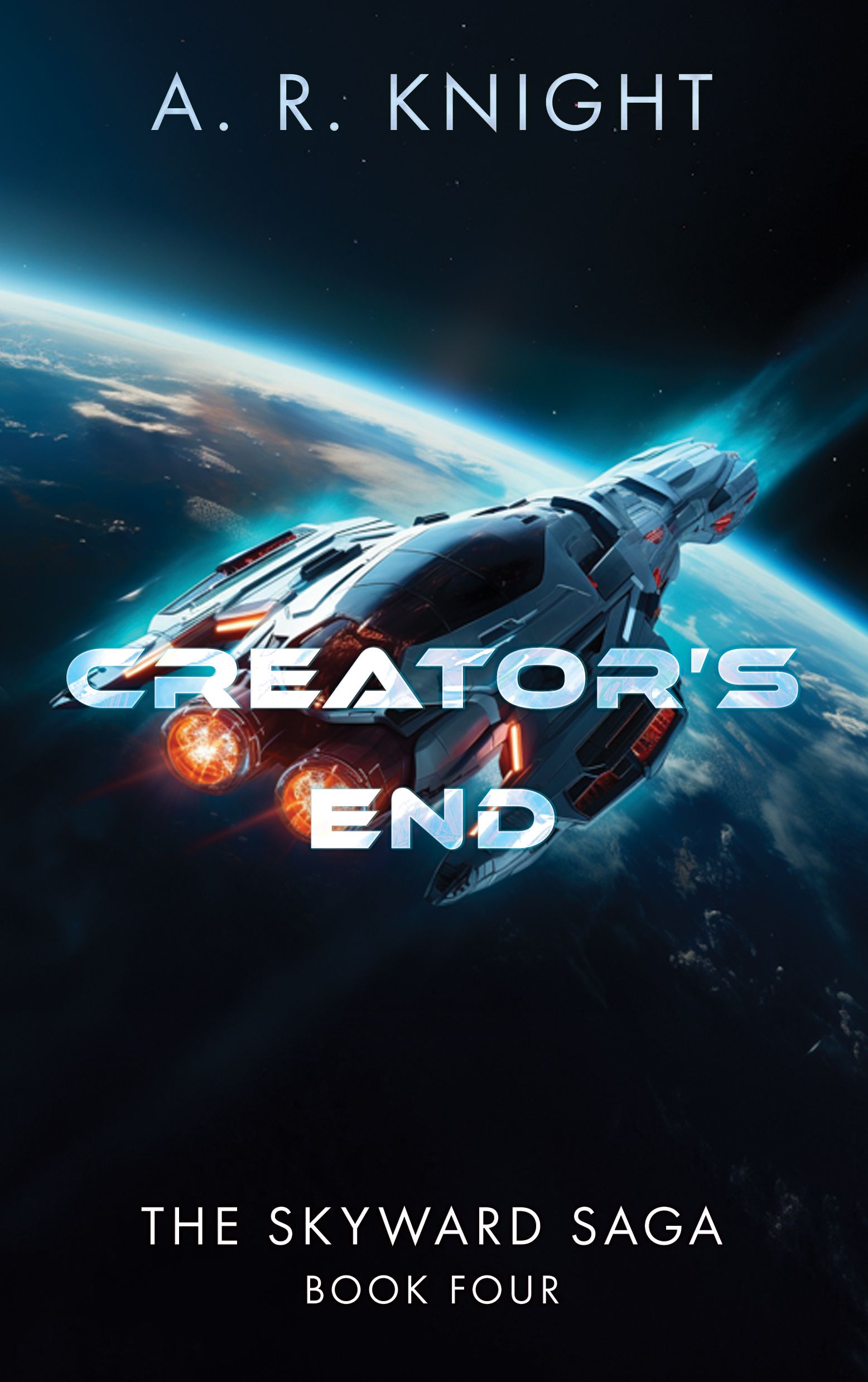 Home. Kaishi can see Earth, but between her and home sits a hostile fleet, a desolate wasteland, and too many things that want her dead.
Her sole chance at survival depends on a risky attempt to reach Earth's far side, where nobody Kaishi knows has ever been. Landing there means a long journey home, but it's better than dying in space. Except the Earth Kaishi finds when they reach the surface is far different than the one she knows, and learning why the ground is covered in ash will mean questioning everything she thought she knew about her tribe, and her species.
Meanwhile, Sax learns that he's far from the only one looking to end the corruption taking root at the galaxy's core. This rebel group isn't quick to take on new members, and Sax finds he has to use his wits and claws to fight for what he believes. That is, if he can survive a hostile world and old grudges long enough to join his true cause.
Creator's End is the fourth book in The Skyward Saga, a sci-fi adventure series that brings peril, heart, and fascinating technology in equal measure as Kaishi and Sax look to save their species and themselves.
If you like fast-paced, action-driven science fiction with a new twist on the alien encounter story, you'll love A.R. Knight's Creator's End and the entire Skyward Saga. Grab Creator's End and continue your interstellar adventure today!
Available in ebook and paperback at your favorite retailer:
Black Key Books may earn compensation for sales from links on this post through affiliate programs.