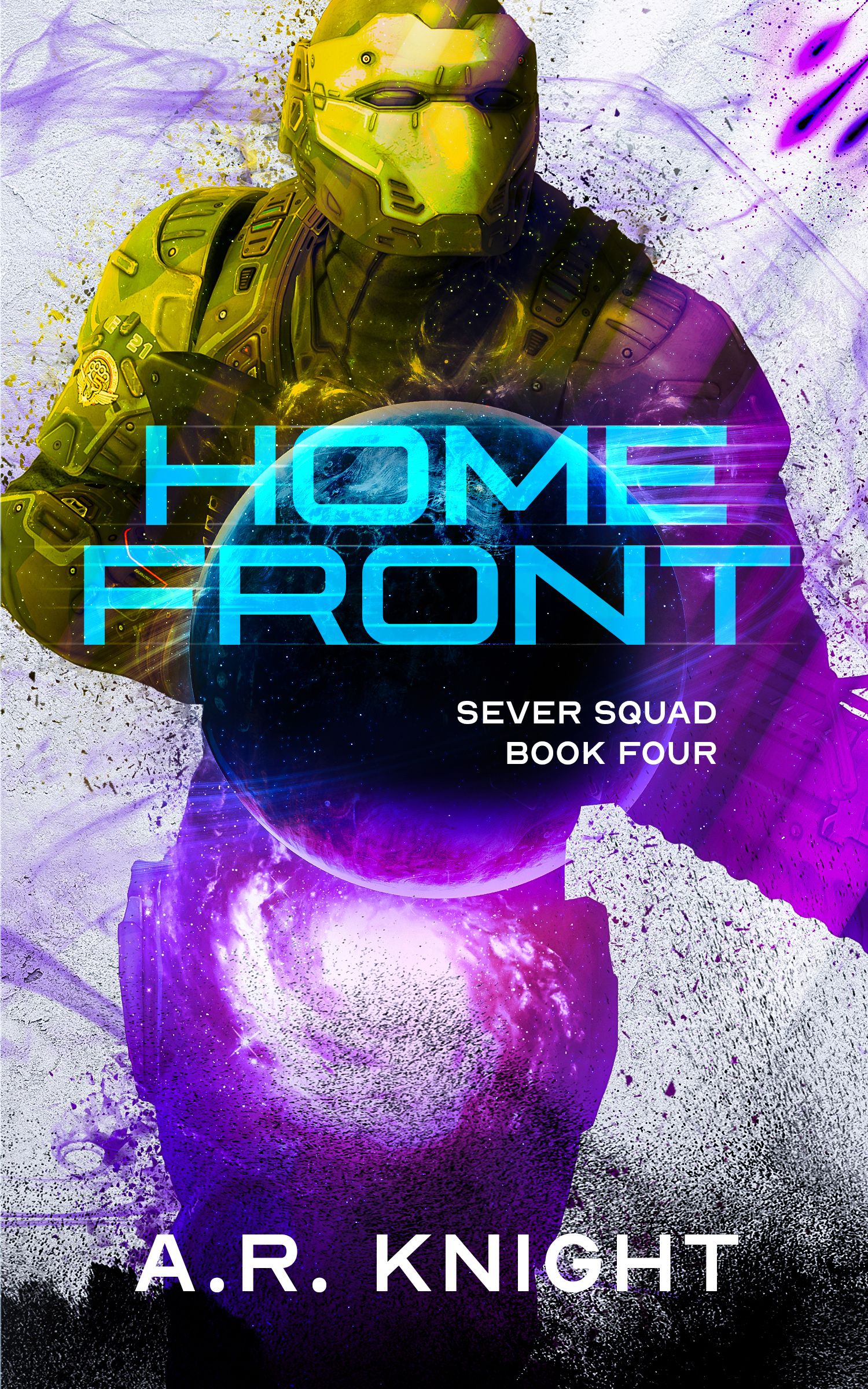 After breaking open a sinister secret and deserting DefenseCorp, Sever Squad's been invited back, providing they give up the little girl they've sworn to protect.
Going home isn't easy, but Sever needs new gear, medical attention, and a hot meal after their fight on Wexer. At first, the Nautilus brings back memories, from familiar faces to friendly concourses. It's almost enough to let Sever relax.
Almost.
When the Sever squad members find themselves separated and picked off by DefenseCorp's shadowy arm, what had started as a chance to heal turns into a frantic fight for survival, not just for themselves, but for the thousands onboard the Nautilus that might be sacrificed so Sever's enemies can get what they want:
A child, and the miracle in her veins.
Home Front continues the sci-fi action series Sever Squad, bringing fast-paced adventure from the first page to the last as the five-person crew fights for their survival. Bursting with character and conflict, Home Front will pull you into a story you won't want to put down.
Available in ebook, paperback, and AI audiobook at your favorite retailer:
Black Key Books may earn compensation for sales from links on this post through affiliate programs.