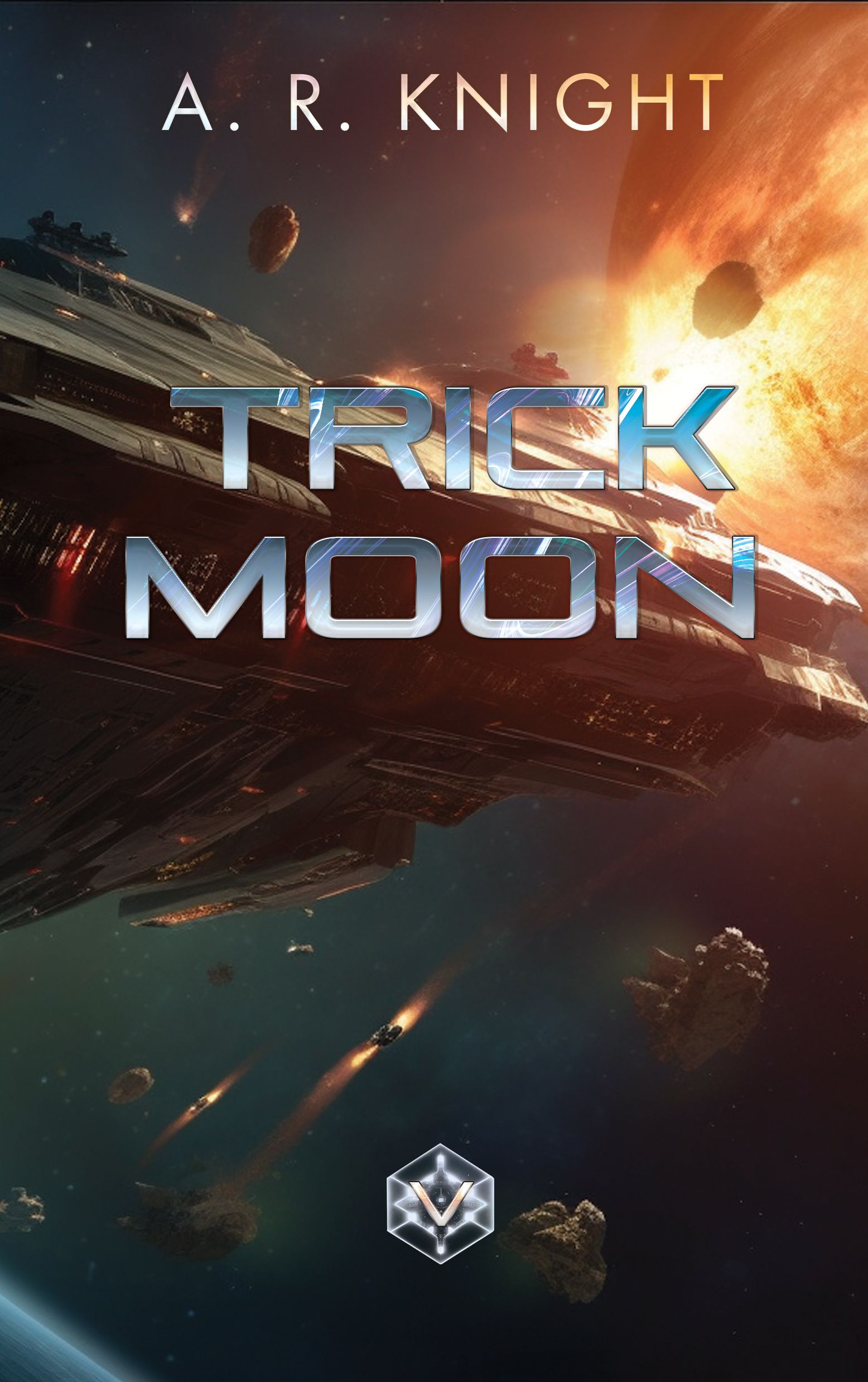 Find the Alissa, stop the war. Sounds easy, but nobody knows where Alissa is, save some grubby scum intent on ruining Davin's well-deserved R&R.
Dealing with criminals is messy business, and the Nines find themselves pulled into a spiraling disaster when Eden gets wind of their work. Pursued by a vengeful captain and his frigate, while trying to solve Alissa's disappearance, the Nines dash towards Earth. Whether they'll arrive intact or in pieces is an open question, one that'll be answered with a healthy dose of shooting, shields, and sarcasm.
Trick Moon continues the slick space opera of the Wild Nines series, where quick trigger fingers and slow burn mysteries collide. Hitch a ride on the Whiskey Jumper and hang on, because it's going to be fun.
Available in ebook, print, and audio at your favorite retailer:
Black Key Books may earn compensation for sales from links on this post through affiliate programs.