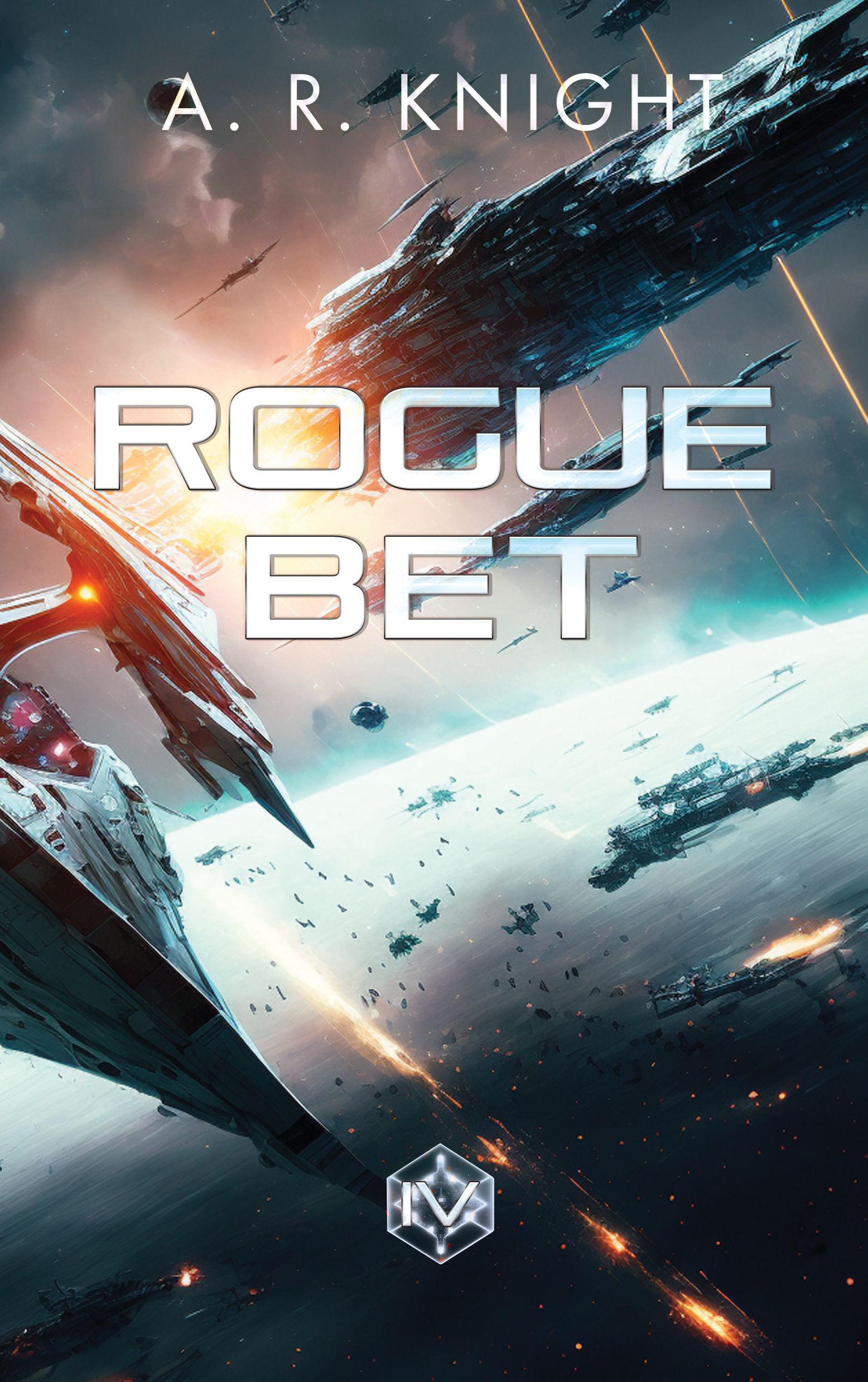 Turns out saving the solar system doesn't make you a hero. It makes you a target.
With his crew gone their separate ways, Davin runs cargo from Mars to the Moon, taking bit jobs as they come in and watching as the safe play slowly ruins his relationship with Phyla. Itching for some action, Davin jumps at a chance when a call comes in to get a secret weapon all the way out to Jupiter. It's a mission that turns dangerous quick, but then, isn't that what Davin's wanted?
Bursting into a new story set after the first Wild Nines novels, Rogue Bet slams Davin's cocky attitude into big problems with messy solutions. Friends and enemies return, not always on the same sides, as Davin and Phyla are pulled into a web more dangerous than any they've been in before.
A space opera filled with action, mystery and characters that'll grab you from the first page, Rogue Bet blasts off a new story that puts the fate of the solar system on one freighter and its mercenary crew.
Available in ebook, paperback and audio at your favorite retailer:
Black Key Books may earn compensation for sales from links on this post through affiliate programs.