For years uncounted Starship crossed the galaxy searching for humanity's new home. With a sinister android taking charge, that search is coming to a rapid end, and with it, the last remnants of Earth's children. Unless . . .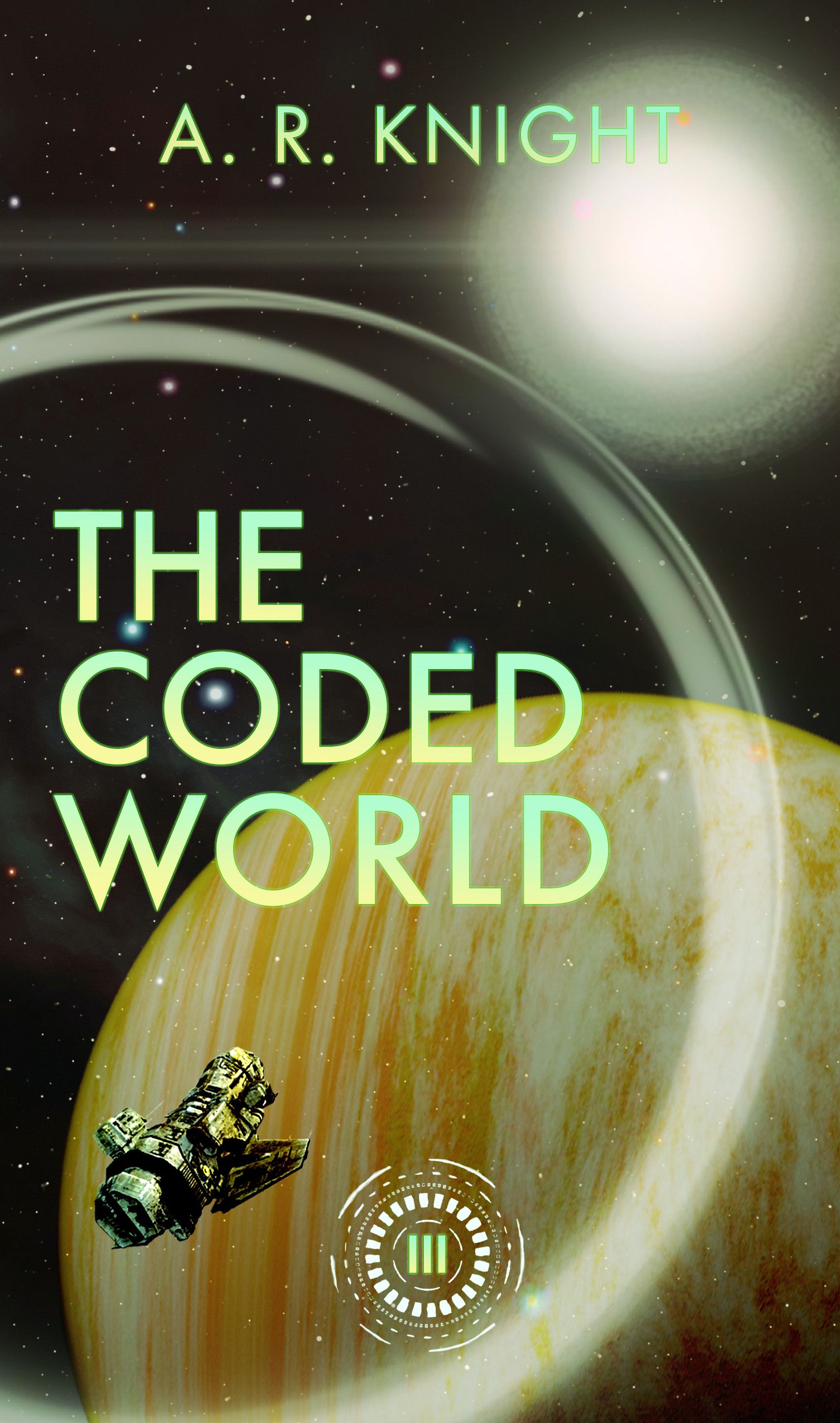 The Coded World is officially out in the wild, available in ebook and paperback (audio and other editions forthcoming) at all your usual suspects. It's a brawling book, with Gamma forced to reckon with a vessel's purpose, Alpha's madcap assault on the remaining humans, and some new arrivals that, as new arrivals tend to, plan on mucking everything up.
If you haven't taken a The Farthest Star for a spin, you can nab the ebook  free anywhere and see if you'd like to take a ride on Starship. It's a wild one.
---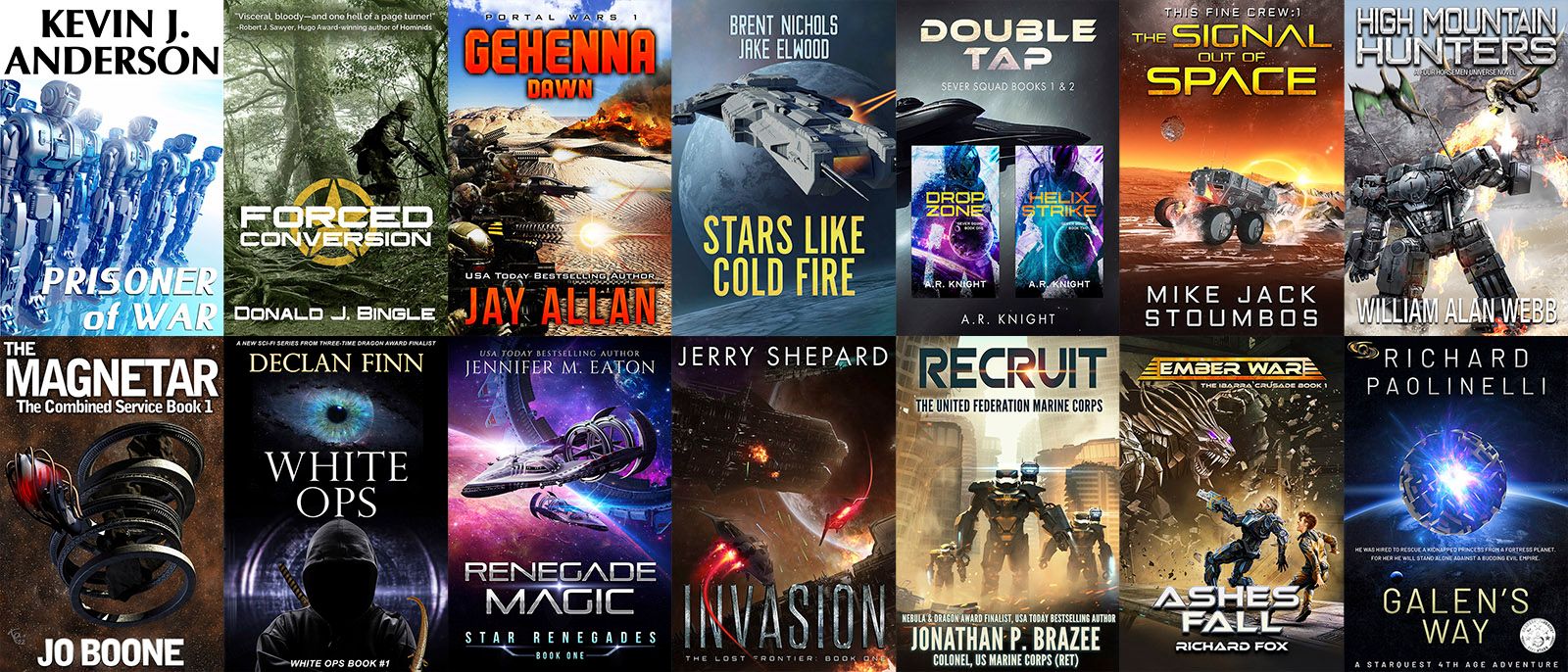 What do all these books have in common?
Probably too many things to list, but the important one is that they're all in the Locked and Loaded Military Sci-Fi Storybundle. This is a pay-what-you-want collection letting you snag all these books (including the first two Sever Squad novels from yours truly) from a whole collection of great authors.
It's a chance to load up your library with new adventures, and who knows, you might find a writer you love in the mix.
As a sidenote, Storybundle in general is a great place to drop by every now and then to see what's on tap. The bundles themselves are curated, not just random, and have introduced me to some wonderful stories. Put it on your list to look at every few months and you won't regret it.
---
With the business out of the way, what sort of stories am I, your intrepid host, lost in these days?
As usual, like a pancake with too little syrup, I'm spreading thin across a bunch of projects. There's the Wild Nines series updates, including a couple new novels that are getting some more intensive edits to sync up with the earlier books. There's Sever Squad audiobooks (all available in AI, by the way, if that's your speed) coming with some great narrators.
I'm busy adding hardcover and large print versions too, if you've been waiting for those - you'll spot them on Amazon and other retailers under the other formats and editions links.
And, of course, the current project vacuuming up all my words. I'll have more to say about it soon, but for now, I'll just leave this here: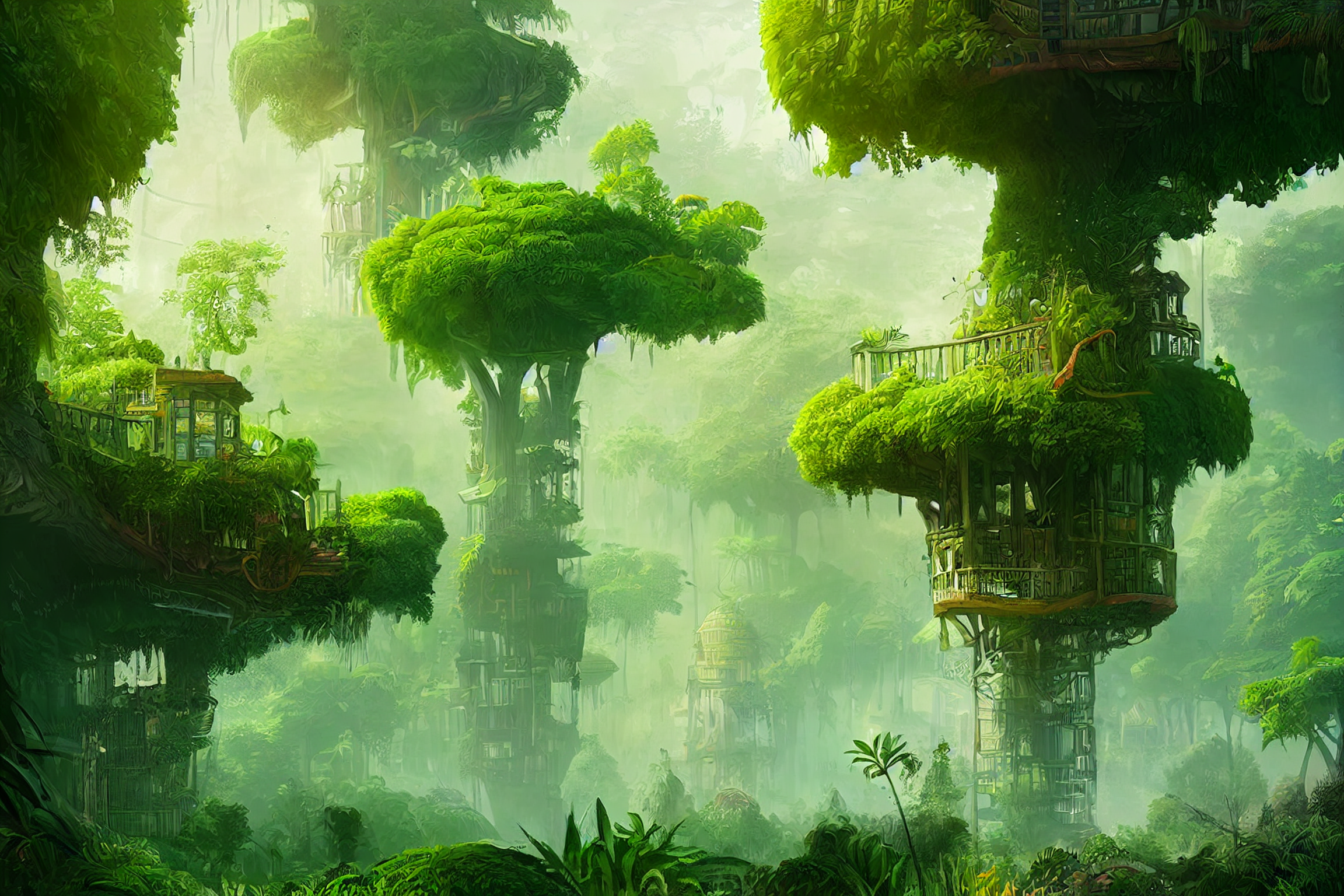 Take care, and happy reading!