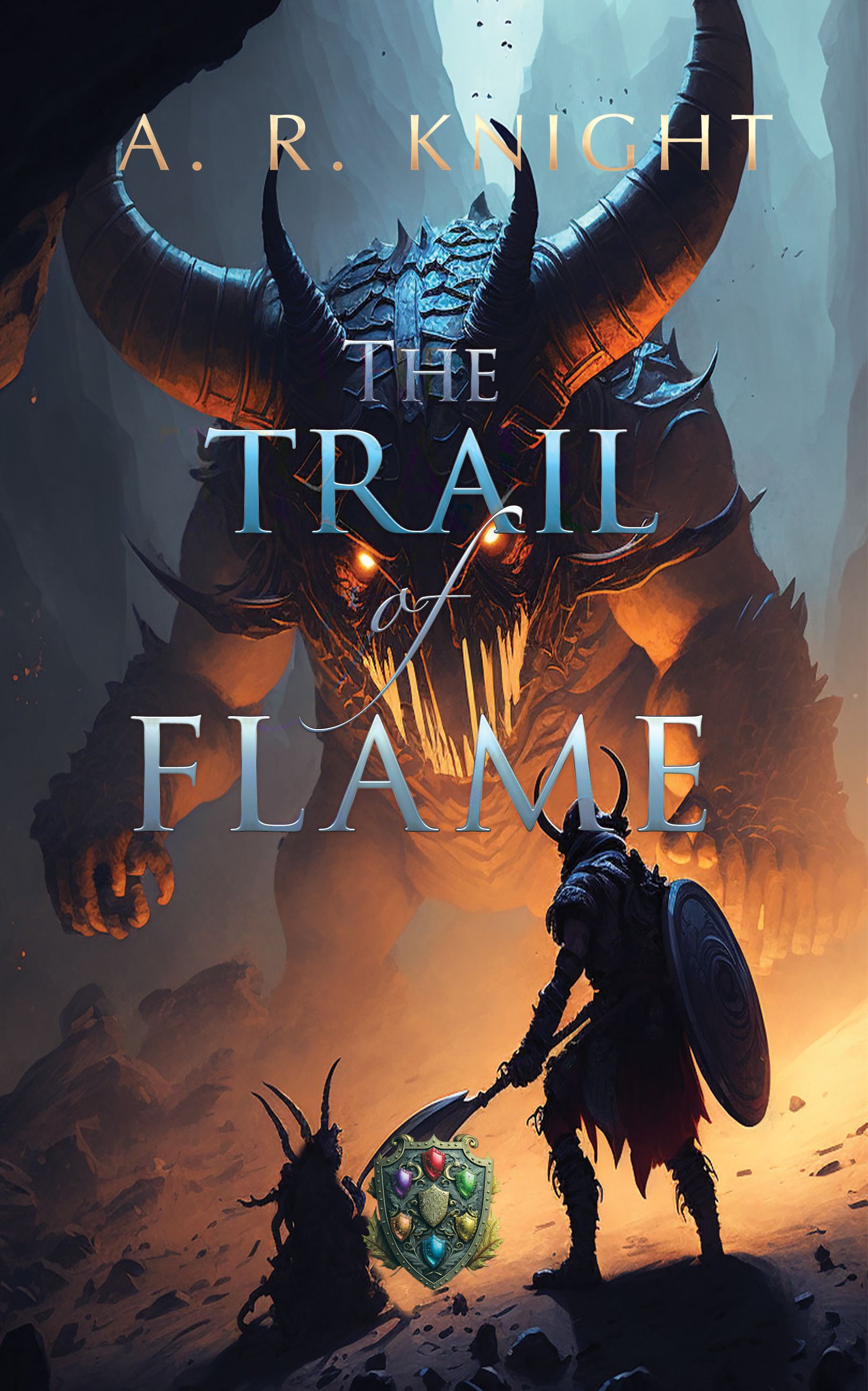 The Renewal has begun, and Wax's journey across the seven isles with it. First up comes Foti, a lava-blasted rock known for its ale and iron. Crossing from its coasts to the Grand Forge is an adventure filled with watchful eyes, glittering creatures, and unseen knives.
Deep beneath the surface, Svarde continues his quest to find where the fiends emerge, a dive into depths unknown and deadly in ways the old warrior cannot foresee. Yet, like Wax, there is no turning back from this quest, not until Svarde discovers something he cannot, will not lose, no matter what tries to tear it from his grasp.
And in Noctia's capital, beneath its stone towers, Ami searches for a way to save her friend's life, a path pushing her into power struggles between sides both dangerous and promising. If she makes the right decision, gets the right chance, then the unending cycle might finally stop for good.
The Trail of Flame is the second book in The Seven Isles, a fantasy action-adventure series. Filled with sword-and-sorcery, mysterious secrets, and magical creatures, The Seven Isles is your next ticket to a great story.
The Trail of Flame is available in ebook, paperback, and audio at your favorite retailer:
Black Key Books may earn compensation for sales from links on this post through affiliate programs.