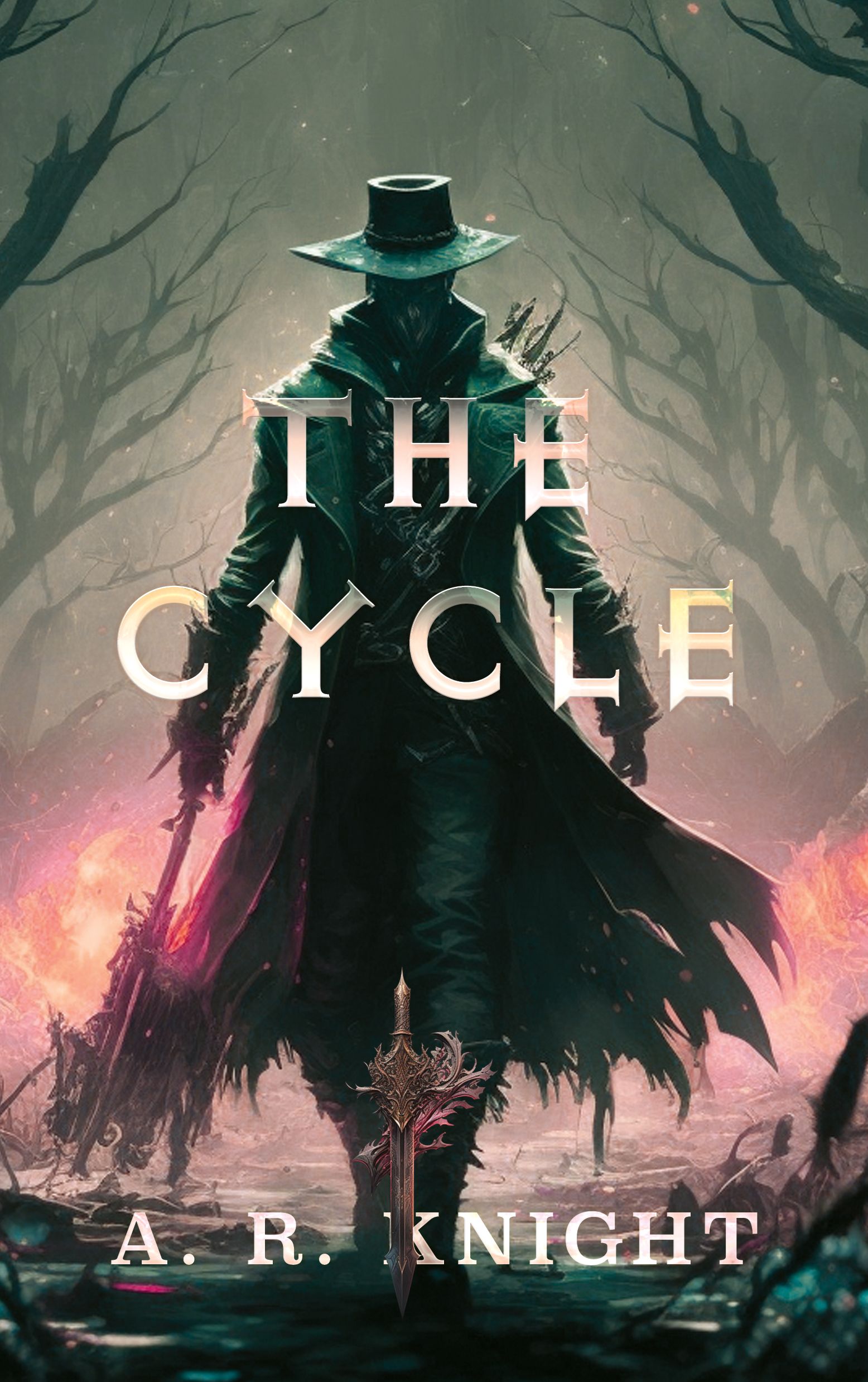 Carver thought he'd saved the world from the endless dead, but as Earth tries to find peace, a new threat targets the guides themselves, and Carver's first on its list.
With WW1 still raging away, lost souls continue to pour into Riven, filling its world to bursting. The Guides, charged with cleansing those dead, are stretched thin even before a mysterious enemy begins tearing them apart. Carver must hunt down the monster before it destroys the guides, allowing the dead to break the barrier between worlds.
The Cycle is the second book in The Riven Trilogy, a steampunk fantasy set during a twisted World War One. With snappy characters you'll grow to love, a unique world, and fast-paced action, Carver's attempt to save the only family he knows will have you turning the pages all the way to the end.
If you're looking to dive into a dark, exciting story, pick up The Cycle today and vanish into Riven's mysterious, magical world.
Available in ebook, paperback, and audiobook at your favorite retailer:
Black Key Books may earn compensation for sales from links on this post through affiliate programs.