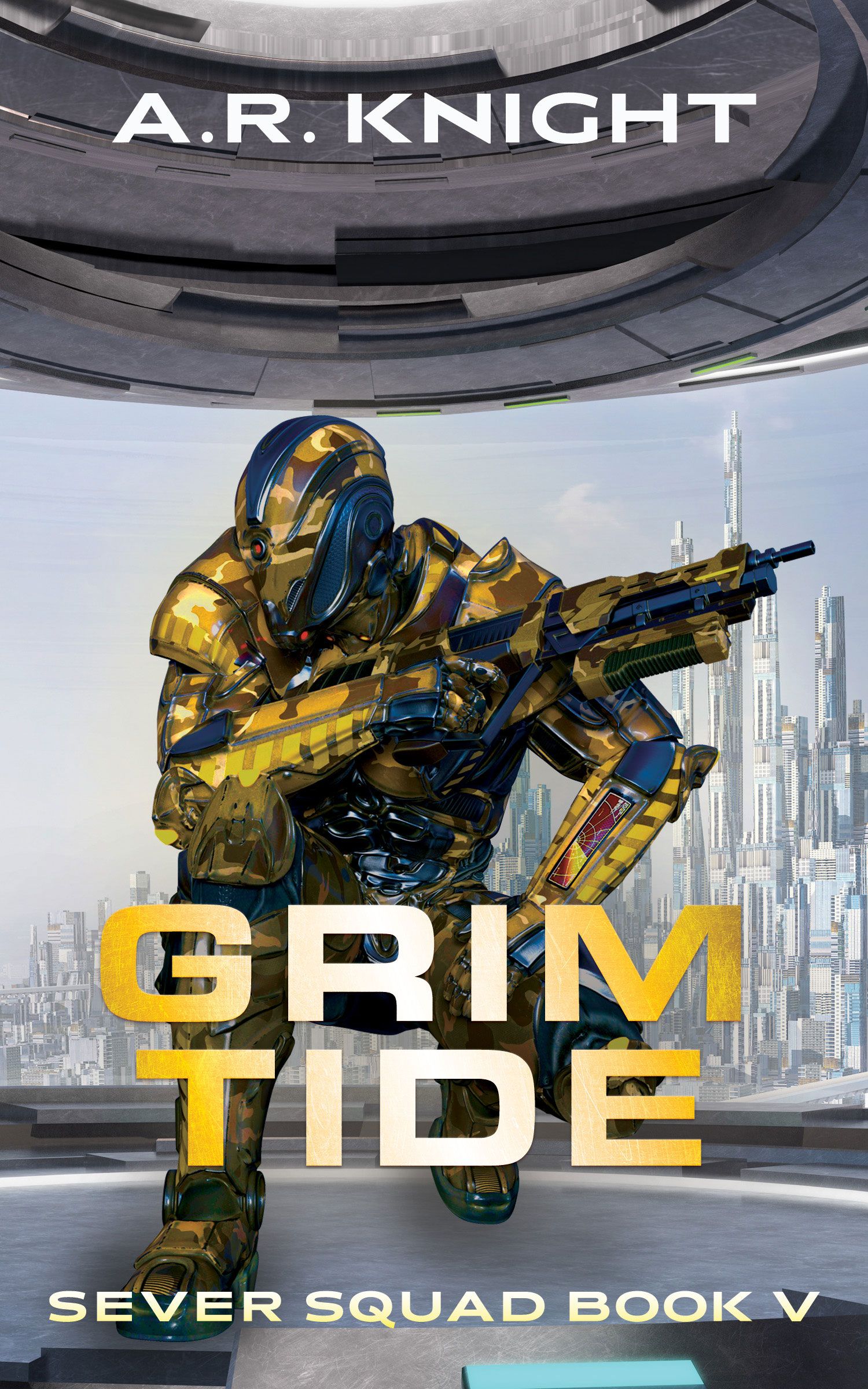 That's right, it's release week!
Grim Tide is out, continuing Sever Squad's adventures across the stars!
Left reeling after the inside attack on their home ship, Sever Squad follows two rogue agents to a distant, ocean-covered world to rescue a child from abduction and certain death. Worse, with the agents holding a Sever hostage, any day might bring a casualty to Sever's tight ranks.
Without back-up, on a civilian world where soldiers can't break out their weapons and fire away, Sever has to find where the agents are hiding, where the girl might be, before it's too late. The adventure pulls Sever Squad against themselves and their enemies across a technological marvel of a world.
What begins as a straight-forward fight against evil blurs as the agents reveal their true purpose for chasing the child, and what it might mean for a war-torn, mercenary galaxy. Sever winds up confronting a hard choice: fight for a future that matches their deadly past, or take the new road and see where it leads?
A relentless science fiction tale, Grim Tide is a laser-filled story you haven't seen before, filled with character amid a far-future setting. Sign up with Sever squad, and embark upon your next adventure!