Intergalactic wars, heroic soldiers, massive starships and monstrous aliens. Pack'em all together and you get military sci-fi, an action-packed blend guaranteed to give you an adventure. Today, a new collection jammed with juicy power armor, laser rifles, and far flung missions launches on Storybundle, and yes, yours truly is sharing company with some great storytellers ready to invite you along on the next interstellar campaign.
Just look at all these universes to explore: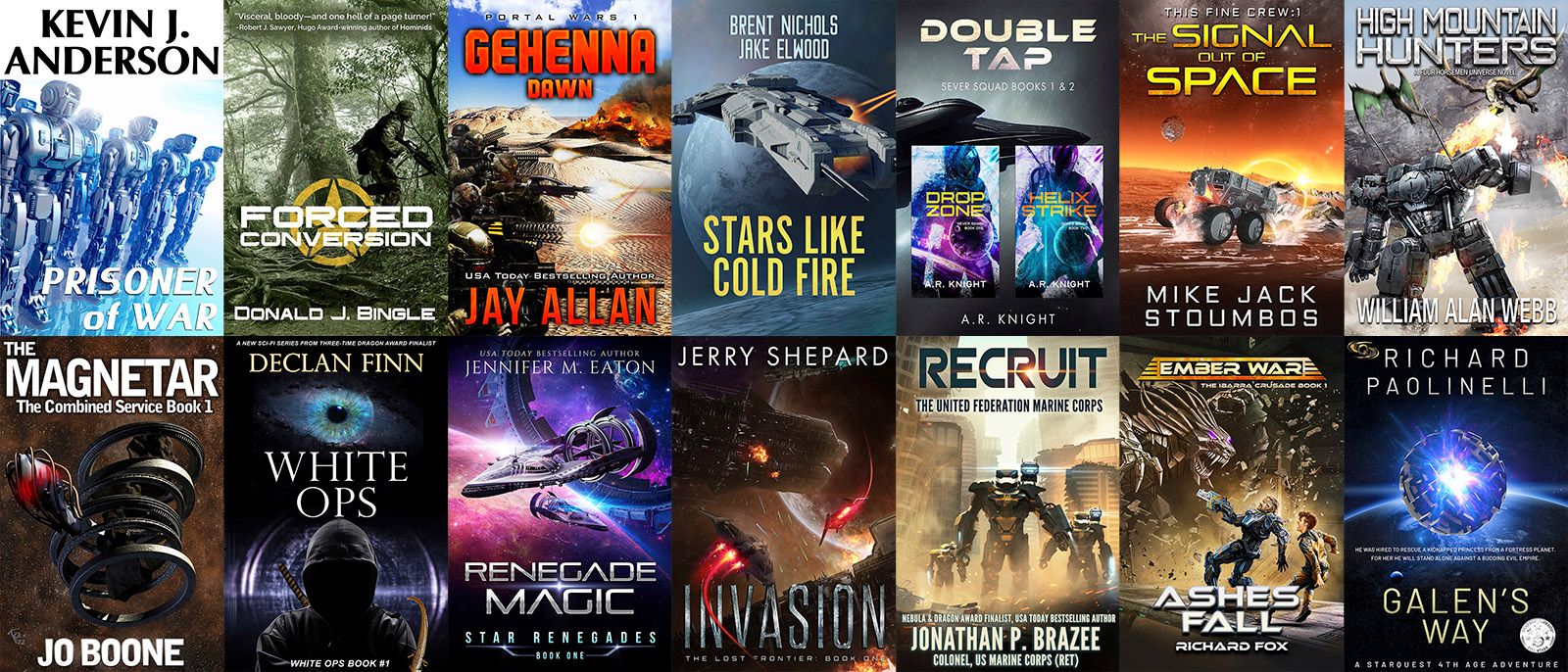 If you're wondering what Storybundle is or why it rocks, the short answer is that it's a spot for authors to curate themed bundles and offer up the collections to readers at a great deal. For the authors involved, we hopefully get new readers on our books, while you (the reader!) get to find new stories to love in one of your favorite genres.
In short, everybody wins.
So take a click through, snag a bundle for yourself, and enjoy the ride.